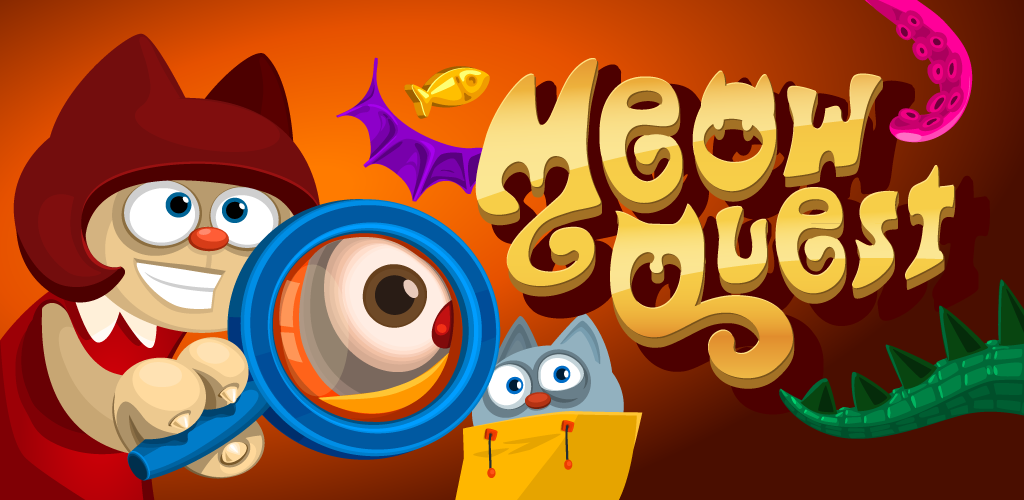 Contents
Background story
Here's a short story behind our first game about two curious cats – Meow Quest.
We were travelling this June across Balkans. On a return leg to Ukraine we took a local train from Timisoara to Satu Mare on the north Romanian-Ukrainian border.  That part of Romania is Transylvania – that's why the first game episode features a trail from train station to Dracula's castle.
It was on this train were we've noticed two kids playing a game of finding the differences between two pictures printed in a magazine.  They helped each other to spot the objects that another couldn't find.  We thought we could make our first game based on this mechanic by adding a few challenges like timer and penalties for incorrect taps and interactive actions like time extension and assists in finding the differences.
And here we are two months later we've developed a free cross-platform game that has been launched on App Store, Google Play and Amazon App Store.  It scales up to highest resolutions without loss of fidelity as we've used vector graphics to draw all graphics assets. The game has in-app purchases although they are not required to progress, they make level progressing easier.
Supported devices/mobile OSs
Game is optimised for tablet devices with crispy clear graphics.
Android smartphones (2.3+ ) and tablets (3.0+)
Apple iPod 4+, iPhone 3GS/4/4S/5
Apple iPad 1/2/3/4/Mini
Amazon Kindle, Kindle Fire, Kindle Fire HD
Downloads links
Game trailer
Credits
Programming/Game design: Sergi Kolesnik
UI/Level design: Max Kopylov
Screenshot gallery
High-resolution images
Download 960px wide from Dropbox
Download 1920px wide from Dropbox
View all on Dropbox (opens in new browser tab)